Did you guys see the Meteor Shower last wednesday? We did - my little brother and I went out until almost one in the morning and laid down on the ground to see them - granted, we didn't see the major show, but I had school the next day. Still, it was awesome. Next one up,
Orionids
on
October 21!
On sunday Le Boyfriend and I (and the whole of his family) went swimming to his older brother's new place - he just got married and his apartment has a communal pool, so we decided we'll make full use of it. So right now I'm writing with my back burned, because apparently SPF 85 isn't enough to fight the noon sun. :S
And on school stuff, I NEED to get proper music for my shortcut. Basically, I'm willing to kill for a somewhat-five minute piece of classical music, with either piano or strings, that works from a happy emotion into an 'in-love' sort of thing and finally into a sad bit to close (IF possible) with a reprise of the happy one. On wednesday I'll go ask with the people from our local orchestra to see if they have anything, because BOY, I need to start working! 72,000 frames need to be drawn in three months!!! D: *tries not to panick*
Let me go back to happy thoughts. Adrian and I will be together for a year now on September 5th. :D This is what I wanna give him. :) (PICU, IF YOU'RE READING THIS STAY AWAY. SPOILERS! SPOILERS! SPOILERS!!!! :P)
Because, you know. He likes this stuff.
Everybody keeps us nagging our group about how we're about to graduate, and almost out into the unemployed figures (because while we're students, we're NOT unemployed XD), and here I am, thinking of things to do with my hard-earned freelancer money that'd please my inner three year old.
Current Location:

home

Current Mood:

cheerful

Current Music:

None But the Lonely Heart - Joshua Bell
The first week back in school was weird, very weird. I'm going back home by public transport, but since the route doesn't stop near my home I must walk about a mile - which would be fine if it weren't for the street's inclination - I climb about three stories. You all know what a pain it is to walk on a leaned street, right?
Anyway, we have a different teacher as thesis advisor this semester - not that I care, I'm still going with my old teacher, Isabel, since she's also by now a personal friend of mine. We do it against the rules, haha. By now, the new teacher (who also happens to be the one who decides in the end whether our work is thesis-valid or not, which may be why we're stuck with him in the first place) has managed to stood us up twice. We have classes on wednesday and friday during our first two hours - from 7:00 am till 9:00, and he doesn't show up! You can imagine how much we love him by now. The experiment now is:
will
he show up at
all
? Tune in next wednesday.
When it comes to the thesis, though, I am now facing the biggest work-load of my life. I'm attempting to animate around five minutes in five months, by myself. So yeah, wish me luck.
I just hope my inner procrastinator (who's normally not
that
inner) doesn't show up on this projet. Yep.
Oh, here's some artsies.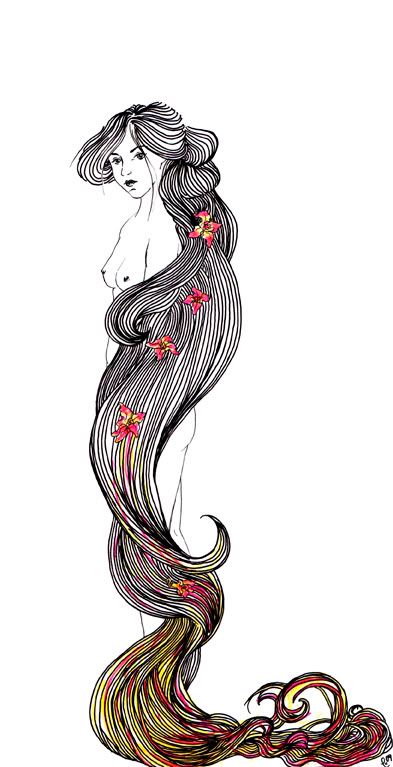 PS: Hey, the location detector works! :D
I shall post real quick because I MUST. Before I go and write thesis.
Current Location:

Mexico, Tijuana

Current Mood:

scared

Current Music:

42 - Coldplay


I had thought of breaking the awkward silence with a list of reasons why I hadn't updated in such a long time, but they kept getting wilder and wilder - so much, that by number 53 I had stuff like "My underwear caught fire", "The Kryptonite shipment got delayed", "I was recruited by the undercover-secret spy agency of the secret underworld world" and "I was at the Patagonia saving lives".

The truth is, I believe, even more ridiculous. I somehow lost the routine. I spent such a long time without my computer and my internet, that by the time I got it back I didn't feel the need to turn it on and do anything. Hence, two months passed.

Amazing how certain Pavlov was.

Anyway, I intend to be back on business as usual from now on. I have quite a bit of things to tell you, and so that I don't forget, I shall list them as follows:

Coldplay!!!
Comic-Con!!
...Work stuff
Sickness (BLAH!!)
Last semester at school ZOMG! D:
Panic at said last semester.
Thesis advances.

It's so good to be back around!

PS: Who knew there's a limit as to how many entries you can go back at your flist? Turns out, the limit is 760. Yep.
So... hi. :3 You guys still remember me?
Current Location:

my sick-bed

Current Mood:

with a fever

Current Music:

Hunchback of Notre Dame's Soundtrack
Oh, btw - this is my weekend with my lap-top. My Saturday with my lap-top, to be more accurate. XD Adrian's been taking care of it, and Penunuri - a friend of ours - is happy to leave notepads with notes on my desktop which I'm reading and answering and laughing at now. They're adorably crazy. :)
But the problem is, I've been left a couple of times withour A THING to do. I don't watch much tv, and most of my spare time is spent in the interneitz, so now that I've been deprived of my lap-top I've returned to my childhood and have been reading. A LOT. Everytime I hold a brush or a pencil I don't seem to have the pulse I need - I've messed up two watercolors so far, so I've concluded that my source of power is the internetz. XD
Luckily for me, these two evil-doers are taking me to the beach tonight. It's freaking cold in june, but we'll go play on the beach and have fun.
Now, seriously. Here's a killer squirrel.
God, I'm sorta bored!!! D:
Current Location:

home

Current Mood:

excited

Current Music:

Falling Away With You - Muse
Anyway...
I may lend Adrian my lap-top for his intersemestral class - I'm trying to pretend that I'm fine with it, but the truth is that I'm terrified. I absolutely trust him, and I want to lend him my lap, but the sole thought of someone else grabbing it without me watching and plugging their dirty USB's on it, and infecting it with viruses and ruining my work's sole copies... jeez. I may have to do some back-up's.
And on really, really crappy news, my iTunes player hates me. I use iTunes because of it's wonderful universallity, and so far I've been faithful to it since 2005. Now, after four years of using it, it refuses to play random albums JUST because it wants to. It's infuriating: the file is where it needs to be, I've uninstalled and re-installed it several times, and yet it won't-play The Mummers, Phillippe Jaroussky, La Traviata or the Tudors Season 2... could it be it has acquired a life and a taste of it's own??
And so, while I desperately try to understand Winamp since it seems to be the only player that allows me to listen my beloved .m4a files...
Here's an evil character I created for my cinema class early in the semester. Or my evil lap top lurking at me through iTunes...
PS: Adrian, in an effort to take me away from my confort zone*, has dared me to draw nothing but what he tells me to during the holidays. This week's challenge, DINOSAURS.
*That'd be, courtiers, centaurettes, mermaids, girls, children, princesses, fairies... in case you were wondering.
My mom and I went to the opera yesterday, to see Elixir d'Amore. It was wonderful - but I must admit, I didn't feel as captured by it as I did with Lucia di Lammermoor or the Barber of Seville.
Current Location:

home

Current Music:

Erasure - Love to hate you
start my last term of summer holidays EVAH, after celebrating my last official Student's day
EVAH
. *tear* :C
I've already started working with other things I had missing, and so, here's
pirategurl32133
's commission for a portrait of Anne Boleyn:
It's a Work in Progress, just the pencil rough, but I'm pretty much liking the way it's coming off.
So!! As to life post-thesis, here's what's happened in 7 words or less per sentence:
1. Celebrated with samba drums Student's day.
2. Got to see advanced screening of "Up"
3. ABSOLUTELY LOVED IT.
4. Went to see Angels & Demons
5. DON'T LIKE IT. I MOURN THE BOOK.
6. Made a 'Henry VIII's wives' Web Site
7. Does anybody know how-to post Flash stuff?
8. 'How-to' is just one word. u.u
9. Ended as 'Henry VIII's
6
3 wives'.
10. Lack of time.
11. My brother started working at Blockbuster.
12. I HAZ FREE MOVIEZ!!! 8D
13. I finished my Thesis part 1.
14. All I gotta do now is the
15. Animated Shortcut.
16. I also went to Ponylandia! :D
17.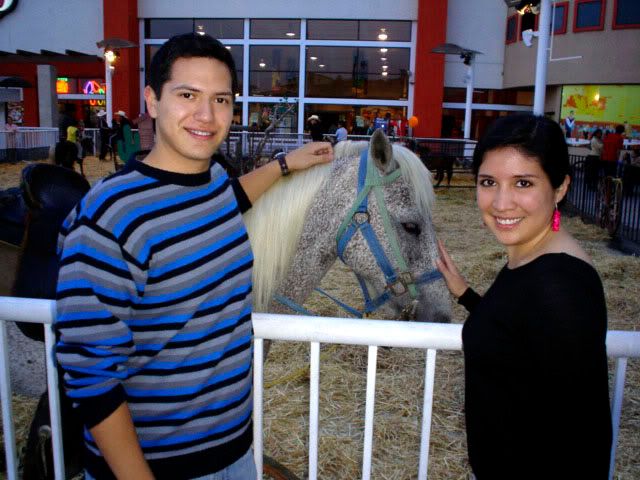 18. GLEEEEEEEE. :3
19. There were no unicorns. :C
20. I am getting ready now for Comic-Con.
21. And finally, there are
TENTATIVE PLANS
to visit Sydney during December. That
if
, of course, Adrian and I manage to save each the 600 dlls for the passage + expenses there.

...but Sydney!!!!! 8D
even the sole thought gives me the chills!! C:
Well, it's finally done. My eight semester's through, and I'm about to
Current Location:

home

Current Mood:

happy

Current Music:

You Won't be Satisfied (Until you break my heart) - Ella Fitzergald & Louis Arms
...must...finish...

thesis...
Two more weeks to go and my eight semester is through. Two more weeks...
Current Location:

home

Current Mood:

tired

Current Music:

Yo-Yo Ma - Cello Concert in E Op. 85
I've never really understood why there's so much fuzz around this date - it's not
the
most important mexican holiday!, but it was sad to see it celebrated like this, with "mexicanophobia" around the world and people (and children!) being brought back home after what we should call an "imprisonment for discrimination". Wrong, world, wrong.
We, however, decided to celebrate - but not the Battle of Puebla where we heroically fought the french (XD). No, Adrian and I have been together for eight months now. And since I had to go to the Blick's downtown San Diego to buy a canvas for the painting I'm making for
pirategurl32133
, and bring back the thesis books to the library since they couldn't be renewed one more time, we decided to spend the day there.
(
PICSPAM OF DOOM AND CUTENESS! :D ♥ XD
Collapse
)
Off to do some thesis, now - which is what I was supposed to do. Don't tell anyone ;).
Oh wait! My mom just called me to drink some coffee! Thesis will have to wait!! :D
I hope you guys had a great Cinco de Mayo. :D
Current Location:

home

Current Mood:

bouncy

Current Music:

No Controles - Cafe Tacuba


Take that, Influenza. :D :D *ÑACA ÑACA!!!!!!*
What's best for a sore throat than a COLD, CREAMY ICE-CREAM SANDWICH WITH CHOCOLATE TOPPING AND VANILLA FILLING??
That's me. That's my mom. That's about seventeen years ago. XD
Just got back from camping at the slumber party at a friend's house. We fell asleep until 5:00 in the morning after watching It and It 2. Such a laaaaaaaaame movie... Come on Stephen King! I bet he writes and then doesn't know how to finish it and flips a coin or closes his eyes and pulls a random ending from a jar!!! XD XD XD
But the clown's certainly creepy. Yep.
And Absolut Mango is love.
*SHALL SLEEP*
Current Location:

home

Current Mood:

sleepy

Current Music:

The Way We Were - Barbra Streisand